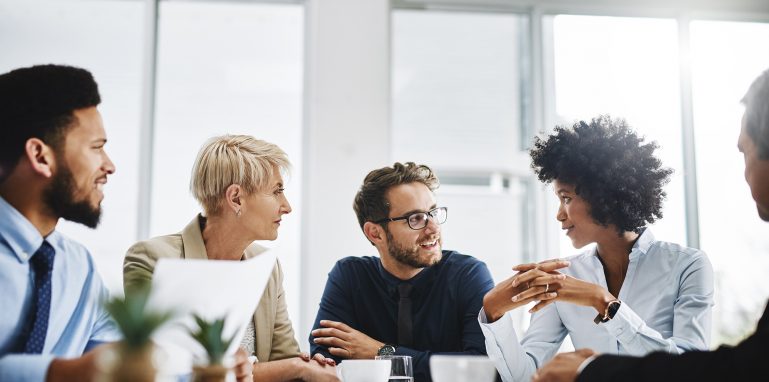 Award Details
The AARC Emerging Leaders Program was designed to provide graduate counseling students and new professionals early in their careers with cultivating experiences that support leadership skill and competency development.  Diverse opportunities for Emerging Leaders (ELs) include actively participating in AARC Executive Board meetings, serving on a committee and/or task force, engaging in projects of interest and presenting at conferences, receiving mentorship, building professional networks, and gaining exposure to the responsibilities associated with fulfilling elected leadership positions. Applicants who have exhibited exceptional leadership potential and who hold a willingness to serve AARC in a variety of roles for the betterment of the counseling profession and the consumers of counseling services are sought.
Emerging Leaders will receive free conference registration to the AARC Conference for the year they serve and be recognized at the awards ceremony.
I
nterested applicants should email our EL Co-Chairs
Dr. Charmayne Adams at: 
[email protected]
 or Dr. Emelianchik-Key at: 
[email protected]
for required materials or more information.
Submit the required documents no later than June 1st.
Previous Award Recipients
Graduate Student
2022
Taewon Kim, University of Central Florida
Megan Whitbeck, University of North Carolina at Greensboro
2021

Taylor Irvine, Florida Atlantic University

Olivia Lewis, University of South Carolina

2020
S. Todd Bolin, The University of North Carolina at Charlotte
Kyndel Tarziers, Georgia State University
2019
Jordan Austin, The University of North Carolina at Greensboro
Fredrica Dennis, Palo Alto University
2018
Sara Andrews, University of North Carolina at Charlotte
Julia Dell'Aquila, Texas A & M University – Corpus Christi
2017
Marsha Rutledge, Virginia Commonwealth University
Michelle Mitchell, The University of Central Florida
2016
Rachel Henesy, University of Florida
Kyle Hogan, The College of New Jersey
New Professional
2022
Angelica Galvan, California State University at Northridge
Shreya Vaishnav, Palo Alto University
2021

Zach Budesa, University of Tennessee

Matthew Nice, Indiana University of Pennsylvania

2020
Nayoung Kim, New York Institute of Technology
Jyotsana Sharma, Oklahoma State University

2019
Charmayne Adams, University of Nebraska at Omaha
Agnes Luo, University of North Texas
2018
Na Mi Bang, University of Central Arkansas
Amanda Rumsey, Clemson University
2017
Jaimie Stickl, Denver Public Schools
Michael Schmit, The University of North Texas