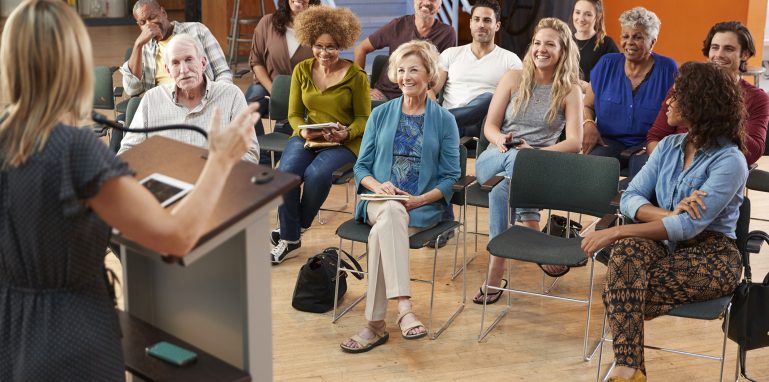 Exemplary Research Practices Award: Professional
Award Details
With this award, AARC seeks to acknowledge the rendering of meaningful scholarship with  particular significance for the counseling profession. The Exemplary Research Practices Award goes to a professional member who has shown a dedication to the mission of AARC through their record of scholarship. Specifically, awardees will have contributed to the advancement of the counseling field through rigorous research projects, impactful publications, and/or the use of innovative research methods. Nominees should have contributed significant scholarly products (peer-reviewed journal articles, book chapters, books, presentations, development of a research lab, grantsmanship) to the counseling field, commiserate with their level of experience in the profession. This award acknowledges best practices in research and a commitment to sound, meaningful scholarship. Nominees are required to be members of AARC and ACA.
If you would like to nominate yourself or a deserving student or colleague for one of these awards, please send your nomination to Amanda Giordano, MAL- Awards, ([email protected]) by June 1, 2023.
To apply, please submit the following materials:
A vita or resume for individual being nominated.
A nomination letter outlining how the nominee meets the award criteria and why the nominee is representative of the spirit of the award (in the nomination letter, include the nominee's ACA number and confirm the nominee is a member of AARC in good standing).
For the two professional awards (Exemplary Research Practices Award and Exemplary Assessment and Evaluation Practices Award only), one additional letter of support is required. (No additional letter of support is needed for the student awards).
All documents should be combined into one PDF file and emailed to [email protected] by June 1, 2023.
Previous Award Recipients
2022 Dodie Limberg, University of South Carolina
2020 Jeffry Moe, Old Dominion University
2017 Jacqueline Swank, University of Florida
2016 Sejal Mehta Barden, University of Central Florida
2014 Glenn Lambie, University of Central Florida, The Counseling Competencies Scale
2013 Stephen Lenz, University of Memphis, Outcome Research
2008 Bradley Erford, Testing and Assessment Advocacy and Advancement (Lifetime achievement)
2006 David Jepsen, Career Development and Career Decision-Making (Lifetime achievement)
2004 Phil Lewis and Dave Rivkin, O*Net Career Exploration Tools
2003 Patricia Elmore and colleagues, Competencies in Assessment and Evaluation for School Counselors
2002 Thomas Harrington and Arthur O'Shea, Harrington/O'Shea Career Decision Making System-Revised
2001 Joint Committee on Testing Practices, Rights and Responsibilities of Test Takers: Guidelines and Expectations