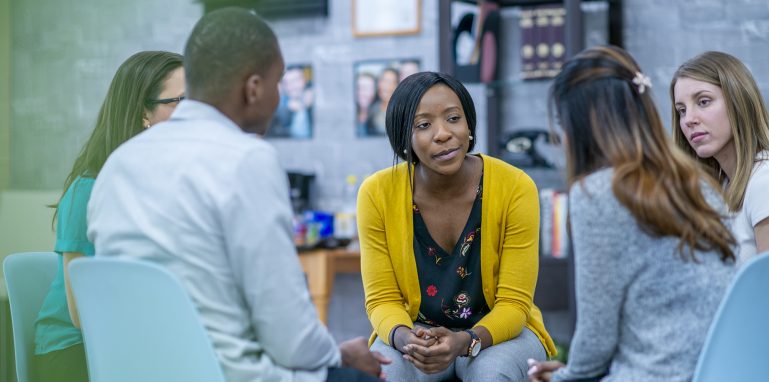 Membership
Members of AARC share a passion and commitment to the advancement of measurement and evaluation in all settings.
Who Our Members Are
They represent a diverse range of professions including:
School and college counselors
Career counselors
Rehabilitation counselors
Community mental health professionals
Counselors in private practice
Counselor educators
State and district test administrators
Test publishers
Program evaluators
Researchers
How to Join
If you would like to join both ACA and AARC (or add AARC to your existing ACA membership), please click the button below or call Member Service at 800.347.6647 x222.
Membership Costs
For new or renewing ACA members, the cost to join AARC is $40.00 for professional and regular members, and $30.00 for student, new professional, and retired members.
ACA Brochure
Take a look at the latest brochure from Association for Assessment and Research in Counseling. Your way to connect and stay current.
Benefits of Membership
A subscription to Measurement and Evaluation in Counseling and Development, the division's quarterly journal that publishes research as well as practical and innovative articles of relevance to assessment specialists. Regular features include "Methods Plainly Speaking" in which technical methods for the study of assessment instruments are explained, and reviews and evaluations of new or revised tests and other assessment instruments are featured.
A subscription to Counseling Outcome Research and Evaluation, the division's biannual journal that provides counselor educators, researchers, and other mental health practitioners (including psychologists, social workers, marriage and family therapists, and addiction counselors) with outcome research and program evaluation practices for work with individuals across the lifespan. It presents topics such as: treatment efficacy, clinical diagnosis, program evaluation, research design, and outcome measure reviews.
A subscription to the division newsletter NewsNotes. NewsNotes is published quarterly and provides state, regional, national, and international news and information, legislative updates, and special articles of interest to assessment specialists.
Updated Online Access for AARC Journals:
Since moving to our new publisher, we have been transitioning on how members get online access to MECD and CORE. To get access, you will do the following:
Click "Login" in the upper corner of this website
Once logged in, you should be in the Member Dashboard
Click the link for the MECD and one for CORE (you will be redirected to Taylor and Francis for access)
Discounts on Professional Liability Insurance. AARC, through its affiliation with the National Professional Group is able to extend to its members professional liability insurance coverage at very attractive rates.
Opportunities to interact with leaders in assessment, measurement, and evaluation through state associations, national conferences, and committee activities.
Opportunities to develop your leadership skills by becoming an AARC committee member or officer.
Opportunities for your work to be recognized through the AARC Awards program.
What Our Members are Saying
Membership in AARC is a great way to become involved in the counseling profession. As a graduate student, AARC was one of the first counseling organizations I joined. Its members were quick to make me feel at home and let me know that my voice and participation were welcomed. In addition to meeting many colleagues whom I now call my friends, AARC helped me become a better advocate for the counseling profession."

Joshua C. Watson, Ph.D., LPC, NCC, ACS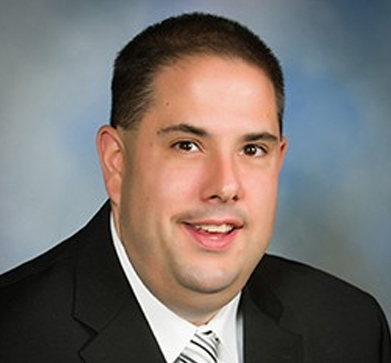 What Our Members are Saying
AARC continues to promote leadership and advocacy in the domains of assessment and research in professional counseling. This active and dedicated division encourages professional development across multiple levels (e.g., practitioners, counselor educators, and students). Whether it is through AARC's annual conference, resources, or awards, AARC supports continued professionalization and enhances competence for counseling professionals."

Caroline O'Hara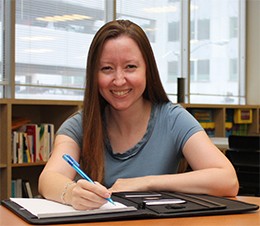 What Our Members are Saying
I was introduced to AARC as a doctoral student. I was immediately welcomed into this organization and provided leadership opportunities that have benefited me personally and professionally for over six years. The experiences I have had as an active member of this association have been invaluable and I now encourage my students to join and get involved as I did."

Amanda C. La Guardia, PhD, LPC-S, NCC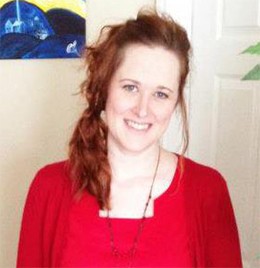 Levels of Membership
Professional Member
Available to any individual who holds a master's degree or higher in counseling or a closely-related field from a college or university accredited by the Council for Higher Education Accreditation. Professional members enjoy full voting privileges.
Regular Member
Available to those individuals whose interests and activities are consistent with those of the American Counseling Association (ACA), but who are not qualified for professional membership. Regular members enjoy full voting privileges.
New Professional Member
A New Professional is someone who has graduated with a master's or a doctorate within the past 12 months. Status is good for one year.
Student Member
Available to any individual currently enrolled in a graduate degree-seeking program in counseling or a closely-related field at least half-time. Student members are not eligible to vote.
Retired Member
Available to any individual who has retired and has been an active member of ACA for the past five consecutive years
Contact us about becoming a member of AARC